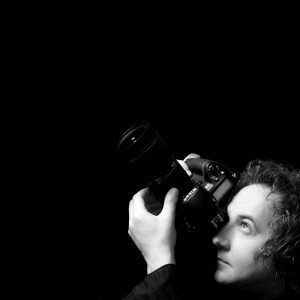 Italian Professional Photographer
Hi, my name is Mimmo Basile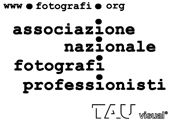 Amo Fotografare!
Nato a Taranto nel gennaio del 1964 sono fotografo professionista da 37 anni e lavoro prevalentemente in 2 rami della fotografia, quella commerciale e quella sociale. Sono arrivato a questa professione per una immensa passione che avevo sin da bambino.
Titolare di uno studio fotografico, sono qualificato come Adobe Certified Expert (ACE). Organizzo workshop, per amatori e fotografi professionisti, sull'utilizzo di diversi software dedicati al digital imaging. Da Adobe Photoshop, Adobe Photoshop Lightroom, a tutti i software Nik (Google Collection) di cui sono anche Beta Tester. Dal 2012 sono entrato a far parte del team NikSoftware WorldWide come unico fotografo italiano.
Essendo Fotografo professionista, faccio parte anche del gruppo degli NPS e collaboro con Nikon/Nital Italia dimostrando il sistema di illuminazione creativa di Nikon CLS/AWL  ed il sistema di trasmissione Wireless con DSLR digitali di Nikon. Sono membro dell'Associazione Nazionale Fotografi Professionisti TAU Visual e del NAPP (National Association of Photoshop Professionals). Le mie immagini realizzate nel settore della fotografia commerciale, sono state pubblicate sulle più importanti riviste di moda. Selezionato come fotografo d'eccellenza nella categoria Moda_Sposa dalla prestigiosa rivista White_Sposa. Attualmente collaboro con diverse agenzie per la fotografia pubblicitaria.
I love photography!
Born in Taranto in January 1964 are a professional photographer for 37 years and work mainly in two branches of photography, the commercial and social. I came to this profession, to her great passion that I had as a child.
Owner of a photo studio, are qualified as Adobe Certified Expert (ACE). I organize workshops for amateurs and professional photographers, using different software dedicated to digital imaging. Adobe Photoshop, Adobe Photoshop Lightroom, to all Google Nik Collection (Nik Software) which are also Beta Tester. Since 2012 I have joined the WorldWide NikSoftware team as the only Italian photographer.
Being a professional photographer, I am a member also of the group of NPS and collaborate with Nikon / Nital Italy proving the Creative Lighting System Nikon CLS / AWL and the wireless transmission system with DSLR digital Nikon. I am a member of the National Association of Professional Photographers TAU Visual and NAPP (National Association of Photoshop Professionals). My images taken in the field of commercial photography, have been published in the most important fashion magazines. Selected as photographer for excellence in the category Moda_Bride White_Bride by the prestigious magazine in Italy. Currently I work with several agencies for advertising photography.